Belleville Recycling, Inc.

501 Hecker Street 

Belleville, Illinois 62220

(618) 233-2425 (Phone)  

(618) 233-2436 (Fax)

To provide our customers with:


Proudly serving the Metro East and St. Louis Areas for over 50 years.

Don't have the time or place to shred all of your confidential documents?

 Let our reliable staff make sure everything gets destroyed for you whether it be documents, brochures, envelopes, etc.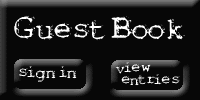 Double click here to add text.

ATTENTION:

NOW PAYING

$60.00/ton 

for Steel